Lesson Structure
Hit the Ball Better:
Advanced PGA Professional Jason Broadway

With the help of our PGA Professional, we offer high-quality, personalised instruction to improve your game, and lower your scores!
 

| Lesson Structure |   |
| --- | --- |
| 30 Minute Private Lesson | £25.00 |
| 1 Hour Private Lesson | £50.00 |
| Junior Lesson (Under 18) | Half-Price |
Indoor Studio Sessions
Club fitting with Jason Broadway PGA Advanced Professional
1 hour fitting session - £50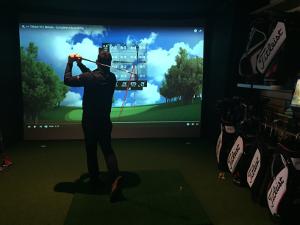 With the aid of TrackMan and Video analysis every conceivable piece of data and information can be utilised to offer you the highest quality club fitting that is available in golf today. TrackMan is trusted by all the world's leading club manufacturers and worlds' top golfers to give them the information they need.
Together with my 29 years of club fitting experience and with the numerous club fitting courses and seminars that I have attended through the years I consider myself as competent and knowledgeable as anyone in the Industry today.
SPECIAL OFFER
A 1 hour session in the studio initially costs just £50 but for a limited time a full refund will be given if a purchase of clubs is made over £299 within 30 days of your session. This session can be used for any reason such as club fitting, checking your existing equipment is performing well or checking your distance gapping between clubs.

 

| Game Specific Lessons |   |
| --- | --- |
| 9-hole playing lesson - to allow you to put into practice what you have learned, and apply aspects of course management to help lower your scores | £60.00 |
| 2-hour Skills Analysis Session - full analysis of all areas of your game; identification of areas for improvement; personalised coaching plan | £70.00 |
Gift Vouchers:

Gift vouchers are also available, please enquire in the Pro Shop.