Enjoy better golf with our professional golf coaching
---
PGA Professionals Jason Broadway and Nicolas Brewaeys.
Junior Coaching on the Practice area with Jason Broadway
Indoor studio lessons with TrackMan
Golf Lessons in the Studio at West Cornwall Golf Club
Jason Broadway in his coaching/clubfitting studio at West Cornwall Golf Club.
Jason Broadway is a Titleist Staff Ambassador
Previous
Next
Golf coaching is all about you and what you want to get out of your game. We pride ourselves on being good listeners and aim to provide the best possible professional advice, whilst ensuring each lesson is tailored and enjoyable for the golfer.
Why Coaching?
With 33 years of coaching experience I will offer you the highest quality , evidence based coaching. I will help you understand the facts about your swing, why those bad shots happen and what you need to understand and do to improve.
My philosophy is a no nonsense approach, I do not believe in gimmicks but offer a clear understanding of what happens in your golf swing. The first step to improvement is to fully understand the facts. Improvement is measurable, i.e Lower scores, Longer Drives, fewer putts etc.

With the aid of TrackMan and Video analysis every conceivable piece of data and information can be utilised to offer you the highest quality instruction. TrackMan is trusted by all the world's leading club manufacturers and worlds' top golfers to give them the information they need.
Lessons will cover:
Golf Fundamentals
Swing Basics
Short Game
Long Game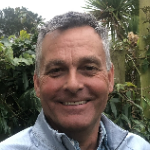 Jason Broadway - Head Professional
Jason is passionate about offering a 5-star customer experience to both members and visitors. He has built an excellent reputation for coaching and a thriving Pro shop, offering clothing and equipment from all the top brands. Fully qualified since 1992, Jason started his professional career in style, achieving a Scholarship from Titleist for outstanding results in his PGA examinations. Once qualified, his reputation as a coach quickly grew working with renowned coach Eric Sharp at his Academy in Louth Jason was instrumental in helping West Cornwall Golf Club gain the prestigious title of Cornwall's Golf Mark Club of the Year for 2011, in recognition of the impressive structure it has for juniors and beginners. In 2016 Jason was awarded the Foremost Professional of the year in light of the outstanding service offered to the members as well as being acknowledged by the PGA as a Advanced PGA Professional. Jason specialises in Custom fitting and has developed a first class fitting and coaching studio within his shop.
---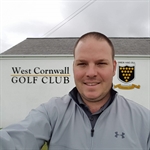 Nicolas Brewaeys - PGA Professional
Nicolas's passion for golf started when his Dad bought him his first set of clubs in 1998 age 10 at Flamingo Golf Club in Tunisia. Five years later, he joined David Leadbetter Golf Academy in Montpellier France where he had a phenomenal progression with his game and teaching knowledge. In 2006 he joined the Academy at La Cala Resort and brought his handicap down to +2. He then moved to Emirates GC in Dubai to be under the wing of Mark Gregson-Walters in preparation for Q-School. Nic qualified as a PGA Professional in France in 2013. Nic speaks fluent French and English teaching in both languages.
---
"Jason is a great teacher, he clearly communicates the essential steps to learning and the techniques of golf." "He has also expertly fitted me with the best equipment to help me acheive my goals."
Philip Lewis - Club Member